Stand Up To Cancer helps fund the cancer cell research and the Circulating Tumor Cell Chip with promises of the earlier detection of cancer.
[Jan. 5]
The celebrities at the forefornt of the charitable organization Stand Up To Cancer (SU2C) include Mariah Carey, Sheryl Crow and Fergie.  Their role is to bring our attention to the critical work in cancer research which is underwritten by Stand Up To Cancer.
At this pivotal moment where scientists believe we are on the cusp of understanding and technological breakthroughs in the struggle against cancer, Stand Up To Cancer helps create "cancer dream teams" pulling together cancer researchers and institutions dedicated to the discovery, treatment and possible cures for cancer.
Through a collaboration underwritten by SU2C, the researchers at Massachusetts General Hospital's Cancer Center and other major cancer centers US will partner with Johnson and Johnson to evaluate the technology of the Circulating Tumor Cell Chip.  The CTC chip is designed to detect and isolate a single cancer cells circulating with billions of blood cells.
The SU2C Funding Model
"Two key ingredients are needed to facilitate these breakthroughs: additional funding and new ways for researchers at different institutions to work together.  That's what Stand Up To Cancer was designed to bring about. SU2C and the scientists whose work we support have a laser-like focus on developments that can be moved quickly from the lab to the clinic, where they can save patients' lives… Data is shared across institutions, and scientists long accustomed to competing are now united in the struggle against a common foe – cancer.
The cancer dream teams organized by SU2C are composed of outstanding researchers from different institutions throughout the US and the world.  The teams include proven senior researchers and 'young guns', laboratory based researchers and those who work with patients.  Many of these researchers have not had the opportunity to collaborate outside of their own organization in the past.
In Dr. Len's Cancer Blog, Dr. J. Leonard Lichtenfeld wrote:
"First, and perhaps the most obvious, is the fact that this is an announcement of a research deal…  It is not something that has been proven effective in improving cancer detection and treatment…but as with all research it is a giant step to go successfully from the laboratory phase of development to the clinical phase of making a real difference in patients' lives.

So that in essence is what the fuss is all about: the researchers have signed a contract with a company to further develop this research and determine whether in fact it can be applied successfully to large numbers of patients in a more efficient and less expensive manner."

-January 3, 2011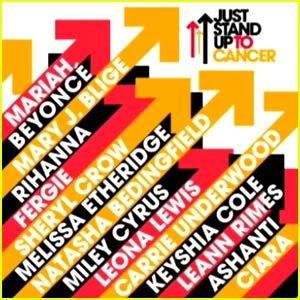 Dr. Lichtenfeld, MD, MACP is Deputy Chief Medical Officer for the National Office of the American Cancer Society.
Watch this video for more infromation on the Circulating Tumor Cell Chip.
Read more about famous humanitarians and star celebs going green...
Facebook Comments